St. Sebastian's School is grateful for the support provided by donors who have made planned gifts to our Institution. Through their generosity, these individuals have demonstrated their commitment to the future of St. Sebastian's through gifts that have created meaningful legacies. Here are some of their stories.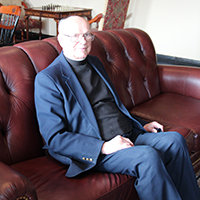 The Abbey Scholarship Fund leaves a legacy that revives their devotion to this school and will help future generations of Arrows.
---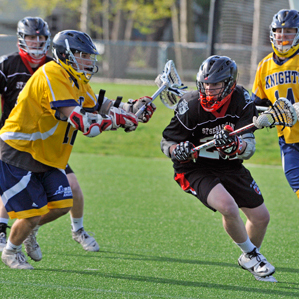 John Hodgson GP '12
As his grandson Sam '12 was preparing to graduate, John Hodgson gave a Charitable Gift Annuity to St. Sebastian's School. According to John:
"The gift was to thank Seb's for providing three enjoyable years watching my grandson Sam playing football and lacrosse."
St. Sebastian's thanks John Hodgson and all those who have supported the School through Planned Giving.
---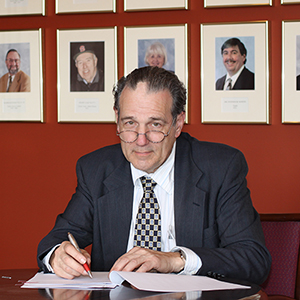 Richard Palmaccio '62
In 2010, Richard Palmaccio '62 became the second St. Sebastian's Alumnus to participate in the School's Lasting Legacy Planned Giving Program. Prior to making his gift, Richard worked with the Development Office to develop a gift plan that worked well for him.
"St. Sebastian's School was a most important factor in my early education," noted Richard.  "It is where I learned to study and appreciate academic excellence...  Now after 44 years of working in education, I am thrilled to be back at St. Sebastian's as a mathematics teacher.
"Turning a greatly appreciated personal asset into a charitable gift annuity with St. Sebastian's was an easy decision for me to make, providing a gift to the School and a partially tax-exempt lifetime income for me that avoids the capital gains liability."
There are many ways of leaving a Lasting Legacy.  A charitable gift annuity, such as the one Richard Palmaccio gave, is only one example of how you can provide for yourself or a loved one while benefitting future generations of St. Sebastian's School students.
Appreciated securities, tangible personal property, real estate, retirement plan benefits, life insurance, charitable remainder trusts, charitable lead trusts, and bequests are all excellent ways of creating a Lasting Legacy.